<transcy>We create, design and produce</transcy>
objects for daily life exploring materials and techniques which invites you to discover new stories.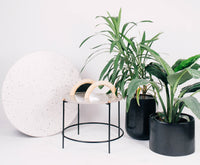 OPHELIA | side table

vol.1
OPHELIA | side table
vol.1
Our inspiration for OPHELIA arises from the repetition of shapes to create a highly functional accessory to support objects that we seek to have at our fingertips on a daily basis. The aesthetics and resistance of the terrazzo cover is the accent that characterizes it.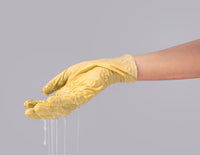 New line of materials
Resin and a variety of incredible pigments as a tool to create pieces of art.
Learn more
reseñas materiales
La resina me ha dado excelentes resultados, sobre todo queda muy transparente y brillante. En verdad seguiré comprándole ese producto. Me encantó y muchas gracias por fabricar y vender un producto de gran calidad.
¡Me mandaron unos pigmentos en super tiempo, super buena atención, servicio y precio!
Todos sus productos y su servicio es muy bueno. La resina tiene un acabado súper brilloso y es fácil de manejar.
Excelente atención, muy cálida. Los productos son excelentes también, soy consumidora de 2 tipos de su resina y de varios pigmentos. Marca mexicana 100% recomendable.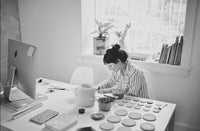 We are an honest Industrial Design Studio focused on the research of materials for the development of furniture and objects of daily life.
Through experimentation we find a variety of techniques and materials to implement new uses and design modifications. The material always plays an important role, we obey the rules that it dictates by itself to work it with our hands.